ann2201 — Announcement
Launch of the ESA/Webb Space Sparks Video Series
1 March 2022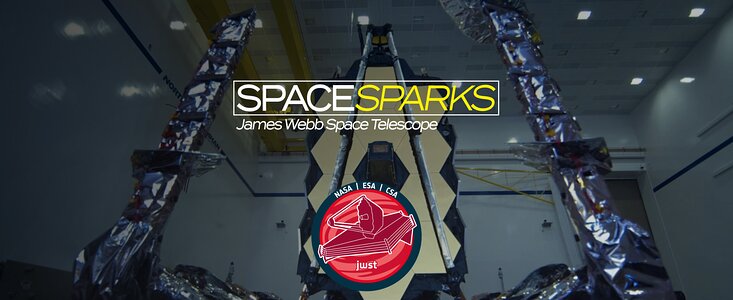 ESA/Webb is excited to launch its new video series entitled Space Sparks. These short videos will highlight and explain news and images from the James Webb Space Telescope, future missions, and general astronomical topics. 
The new Space Sparks series will be a continuation of the popular ESA/Hubble Hubblecast and Space Sparks series, which collectively total nearly 150 episodes. These freely available videos are an informative and educative resource for students, parents, educators, communicators, and the general public alike!
We invite you to watch the first episodes of ESA/Webb Space Sparks. Episode 1 features Webb's science goals and Episode 2 provides an overview of the European contributions to the mission.
All Space Sparks videos will be offered for download in several formats. For more information on the use and sharing of ESA/Webb videos, including Space Sparks episodes, please see our copyright policy.
If you have an idea for a topic that you'd like to see featured in a Space Sparks video, please contact us.
Contacts
Bethany Downer
ESA/Webb Chief Science Communications Officer
Email: [email protected]