ann2302 — Announcement
Announcement of Opportunity for ESA-appointed representatives to join the NASA-GOMAP START team for the Habitable Worlds Observatory
24 October 2023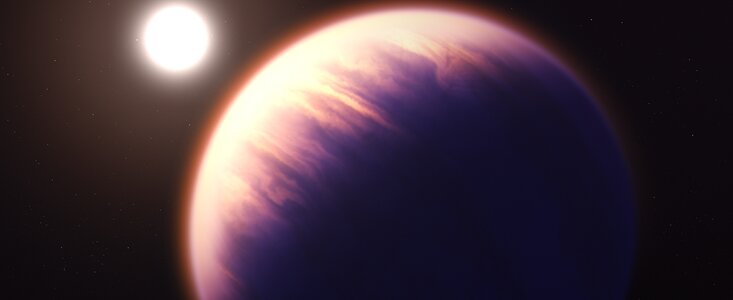 A special Announcement of Opportunity (AO) is soliciting the participation of the European community in the role of ESA-appointed representatives to the NASA Great Observatory Maturation Program's (GOMAP) Science, Technology, Architecture Review Team (START) for the Habitable Worlds Observatory (HWO) mission.
The 2020 National Academy of Sciences Decadal Survey on Astronomy and Astrophysics (Astro2020) recommended a "Great Observatories Mission and Technology Maturation Program" as its highest priority in Enabling Programs for Space. Astro2020 further recommended that the first mission to enter the maturation program be an infrared-optical-ultraviolet (IR/Optical/UV) space telescope. In response to these recommendations, NASA has established the Great Observatory Maturation Program (GOMAP). Consistent with the guidance from Astro2020, the first entrant into GOMAP will be the Habitable Worlds Observatory (HWO), a space-based IR/Optical/UV telescope. As part of GOMAP, NASA will form and coordinate a series of groups whose collective activities will perform and document analyses that advance HWO's concept maturity. These analyses will inform a future pre-phase-A project's decisions on HWO science, technology, and architecture trades. One of the groups being formed is the START. The START will translate the Astro2020 science objectives and goals into quantified observational capabilities for HWO.
ESA will appoint up to three representatives to the START. These positions will be for the duration of the START activities (expected to be between 18-36 months) or for a duration of 36 months, whichever comes first. With the exception of expenses incurred while travelling for activities related to the current call (a maximum of two transatlantic trips per year), ESA will not fund the activities of the scientists and each proposer is responsible for securing their own funding from other sources.
The AO is open to scientists and engineers based in ESA Member States. Early career scientists and historically under-represented groups in astronomy and space sciences are encouraged to apply.
Full details of this AO and the relevant submission forms can be found in the ESA HWO-START call. Proposals in response to this AO must be preceded by a mandatory Letter of Intent. Proposals not preceded by a Letter of Intent will not be considered. The Letters of Intent are due by 12 noon CET, 1 November 2023, and the deadline for receipt of proposals is 12:00 CEST, 30 November 2023.
Contacts
Chris Evans
ESA/HST & ESA/JWST Project Scientist
ESA Office, STScI Baltimore, USA
Email: [email protected]
Paul McNamara
Astronomy and Astrophysics Coordinator
ESA/ESTEC, 2200 AG Noordwijk, The Netherlands
Email: [email protected]